Dear friend of Skytear,
You are invited to watch with us the Spring Invitational Tournament.
The eight players with the most Skytear Shards (i.e. better 2021 ranking) will compete over a 3-round tournament.
It will be 6 hours of fun hanging out together while watching high level Skytear games, back to back.
There will be 2 commentators following one key game of each round and also roving reporters (!!!) sharing updates from the other 3 tables!
Players will draft their decks using an experimental format called Booster Draftear, a method heavily inspired by the booster draft formats you might know from trading card games.
Of course, we will also stream the drafting process by following how the current world champion Tim Bunn will put together his own deck on the go.
The party starts Saturday at 2pm UTC that is 10am EST and we meet at our YouTube Channel here.
(pro tip: from within YouTube you can click on the "Set Reminder" button to be notified when we go live).
Just to show off my technical power, I will also embed this dynamic countdown. Just be aware, there's a 42% chance I've messed up the timezone conversion... ;)
Finally, there is also a viewer document that you can bookmark, that recaps everything nice to know from a viewer standpoint (exact schedule, Booster Drafter rules, etc).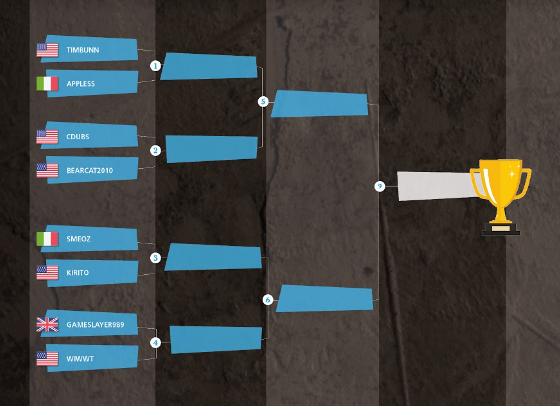 ​
Skytear Fantasy: Make your Bets!
We are repeating the Skytear Fantasy initiative inaugurated at the Worlds 2020 grand finals.
Choose 3 heroes, 3 cards, 1 players, and 1 outsider that you think will perform "the best" at Skytear Spring.
At any time, you can check how your bet is working out by asking to our Discord bot. Just type these commands to get back real-time status.
!leader

!picks

!top_points cards

!top_points heroes

!top_points players

!top_points outsiders
Are you ready to show off your meta-guessing skills? Don't be shy!
​
A giveaway too? Yes, sure!
Last but not least, during the streaming we will also add a giveaway because our marketing consultant told us so... (jk!)
The winner will get either a Stormsear or Winterdeep OP kit, including 4 translucent miniatures and a lot of full art cards (free shipping to Europe and North America).
Where Credits are Due
This community is amazing and this event is basically organized and ran by players.
Here is the list of people that are helping out:
Wiwwt for directing everything

Zaraghul for taking care of technical streaming things

Tapeworm and Clinton for the fantasy thing!

Brandi for commentating and doing the covers

Pythoner, Rafa, King of jokes,Thagor, Yann, and Raust for commentating / reporting

And of course the 8 players, for being available to show us some high level Skytear (no pressure guys ;)
That is all for this newsletter.
See you Saturday at 2pm UTC (10am EST) on our YouTube Channel.
Happy gaming
Giacomo