Dear friend of Skytear,
Let's start with a nice photo of a 14-player tournament held last weekend in northern Italy. Needless to say, we love to see more and more real-life events like this...
In this newsletter:
MOBA decks with only the core bundle (thanks mataisG!)

Invitation to meet, or even help us, at Gen Con and SPIEL

Recap of recent Skytear Sunday episodes
MOBA decks with core bundle only
Back in April, we introduced a new way to play Skytear without deck-building and with a MOBA-style draft where both players pick and ban from a shared pool of heroes (for more info, see this video tutorial).
The community initially prepared pre-made decks assuming you had all 10 expansions released to date. Over time, they expanded the pool of suggested decks removing more and more expansions, for anyone having a partial collection.
Recently, MataisG put together HERE a set of 24 hero decks assuming you have just the starter box and the four faction expansions (also known as the core bundle).
Just as a reminder, here you can also get the lists for all expansions to date and all expansions up to Winterdeep/Stormsear.
​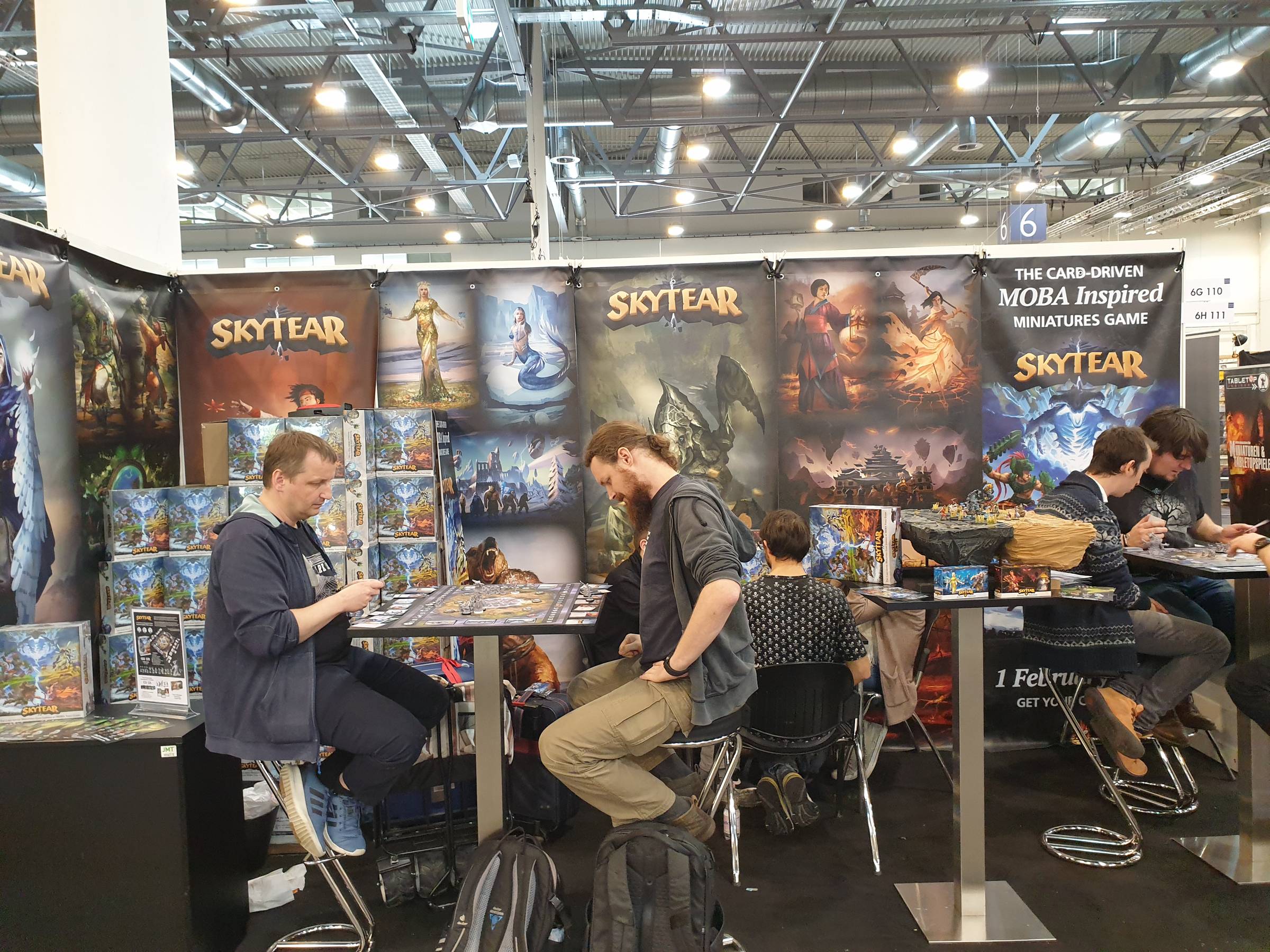 We will be at Gen Con and Essen Spiel
After a year lost in the Covid-limbo, we are looking forward to connecting again in person with other players!
At Gen Con, we will have 3 tables in the gaming area and also a booth (#2337). Tapeworm, Cdubs, Clinton, and Bearcat from the community will be helping us run intro games there.
If you would like to join the volunteers team, reply to this email to get the conversation started!
Feel free to reply even if you cannot attend Gen Con but have a local convention where you would like to bring Skytear. We can definitely give you some material (and psychological ;) support.
Skytear Sunday recap
Skytear Sunday keeps moving forward through the summer, providing a new weekly dose of Skytear for you to watch on demand.
The most popular format is the King of the Dome format, where we are seeing King of Jokes dominating with 3 wins on a row.
Here are the links to the three most recent matches:
In-between those episodes, a wacky format has also been played... watch at your own risk the pure madness :)).
That's all for this week!
Happy gaming
Giacomo